1h

Extended hour

160 EUR
*2h

*Min*- Escort Service & Erotic Massage Incl.

320 EUR
3h

Escort Service & Erotic Massage Incl.

460 EUR
4h

Escort Service - Erotic Massage - Dinner Date Incl.

600 EUR
5h

Escort Service & Party

710 EUR
8h

Overnight Sleeping

1,080 EUR
Couple Service

Hourly rate - Minimum 2h booking

250 EUR
+ Taxi fare

Radius of 50 Km

40 EUR

1h

Extended hour

186 USD
*2h

*Min*- Escort Service & Erotic Massage Incl.

372 USD
3h

Escort Service & Erotic Massage Incl.

535 USD
4h

Escort Service - Erotic Massage - Dinner Date Incl.

698 USD
5h

Escort Service & Party

826 USD
8h

Overnight Sleeping

1,257 USD
Couple Service

Hourly rate - Minimum 2h booking

291 USD
+ Taxi fare

Radius of 50 Km

47 USD

1h

Extended hour

153 GBP
*2h

*Min*- Escort Service & Erotic Massage Incl.

305 GBP
3h

Escort Service & Erotic Massage Incl.

439 GBP
4h

Escort Service - Erotic Massage - Dinner Date Incl.

572 GBP
5h

Escort Service & Party

677 GBP
8h

Overnight Sleeping

1,030 GBP
Couple Service

Hourly rate - Minimum 2h booking

238 GBP
+ Taxi fare

Radius of 50 Km

38 GBP

1h

Extended hour

170 CHF
*2h

*Min*- Escort Service & Erotic Massage Incl.

341 CHF
3h

Escort Service & Erotic Massage Incl.

490 CHF
4h

Escort Service - Erotic Massage - Dinner Date Incl.

639 CHF
5h

Escort Service & Party

757 CHF
8h

Overnight Sleeping

1,151 CHF
Couple Service

Hourly rate - Minimum 2h booking

266 CHF
+ Taxi fare

Radius of 50 Km

43 CHF
Alexandra
ALEXANDRA BUSTY GODDESS
The Goddess of Natural Beauty is here to make all your deepest wishes come real. Hello there, gorgeous gentlemen. My name is Alexandra, I am a Russian escort, I have 24 years old and the combination between my black hair and my green eyes is the most sensual thing that you will ever see in your life. The best thing about me is those gorgeous breasts. My 80C cup sized breasts are all natural, without any surgery.
I am very naughty and my mind is very kinky. I've always loved to do uncommon things with my clients. I love to tease and to seduce and I hope you will enter my game in order to have the best fun of your life. Besides having such a gorgeous body, I am also intelligent, smart and talkative. My sense of humor will make you forget about your problems. I am very playful and I know how to engage in sexual games. You will adore my special services and I will surely become your favorite escort to spend your time with.
I can provide a lot of different types of services, but the most requested one is GFE. My GFE session will be very intimate and real, filled with passion and sensuality, teasing and seduction. We can do whatever you want. Do you want to just talk or do you want to have a gorgeous, hot Russian woman with you at that movie premiere where there are VIP people? You don't need to worry, now you have the great opportunity to meet such a wonderful girl. Book me right now in order to offer you enjoy a fancy, sophisticated date.
| | |
| --- | --- |
| Base City: | Leiden, Cities |
| Gender: | Female |
| Sexual Orientation: | Heterosexual |
| Eye Color: | Black |
| Hair Color: | Brown |
| Drinking: | No |
| Smoking: | No |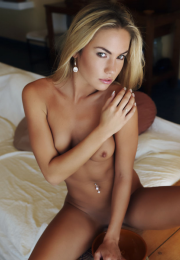 Nadia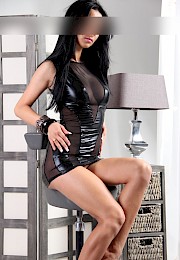 Celia