1h

Extended hour

160 EUR
*2h

*Min*- Escort Service & Erotic Massage Incl.

320 EUR
3h

Escort Service & Erotic Massage Incl.

460 EUR
4h

Escort Service - Erotic Massage - Dinner Date Incl.

600 EUR
5h

Escort Service & Party

710 EUR
8h

Overnight Sleeping

1,080 EUR
Couple Service

Hourly rate - Minimum 2h booking

250 EUR
+ Taxi fare

Radius of 50 Km

40 EUR

1h

Extended hour

192 USD
*2h

*Min*- Escort Service & Erotic Massage Incl.

383 USD
3h

Escort Service & Erotic Massage Incl.

551 USD
4h

Escort Service - Erotic Massage - Dinner Date Incl.

719 USD
5h

Escort Service & Party

850 USD
8h

Overnight Sleeping

1,293 USD
Couple Service

Hourly rate - Minimum 2h booking

299 USD
+ Taxi fare

Radius of 50 Km

48 USD

1h

Extended hour

151 GBP
*2h

*Min*- Escort Service & Erotic Massage Incl.

302 GBP
3h

Escort Service & Erotic Massage Incl.

434 GBP
4h

Escort Service - Erotic Massage - Dinner Date Incl.

566 GBP
5h

Escort Service & Party

670 GBP
8h

Overnight Sleeping

1,018 GBP
Couple Service

Hourly rate - Minimum 2h booking

236 GBP
+ Taxi fare

Radius of 50 Km

38 GBP

1h

Extended hour

167 CHF
*2h

*Min*- Escort Service & Erotic Massage Incl.

333 CHF
3h

Escort Service & Erotic Massage Incl.

479 CHF
4h

Escort Service - Erotic Massage - Dinner Date Incl.

625 CHF
5h

Escort Service & Party

740 CHF
8h

Overnight Sleeping

1,125 CHF
Couple Service

Hourly rate - Minimum 2h booking

260 CHF
+ Taxi fare

Radius of 50 Km

42 CHF
Bianca
BIANCA PETITE BRUNETTE
Sensual and full of passion, that's the way I would describe an adventure with me. Hi, my name is Bianca, I am 25 years old and I am very passionate about gymnastics and modeling. I have long, black hair, deep brown eyes, 167 cm in height and 51 kg in weight, I have 75B cup sized breasts, amazing shapes and 32 confection size. My services will include Threesome, Dominant, Erotic Massage, SM and much more.
Because I am so dedicated to my job and to my clients, there is no session that is the same with other. All of them are different, but every single one of them is filled with passion, sensuality, teasing and seduction. I adore making people happy and I like to make them explore their sexuality. All you can see in these photos is natural beauty, I am a passionate lover and I am a woman who loves to engage in adventures.
No matter what you choose, no matter what you want from me, no matter what fantasy you have, I am here to make sure that everything you want will come real. I can offer you a great Dinner Date experience. I am well-educated, intelligent and talkative. We will never run out of subjects to talk about. I like to talk about life and I love to share life adventures with my clients. I discover new things about different cultures and I am very fascinated about other countries' history and I will always talk with my clients about anything they want.
| | |
| --- | --- |
| Base City: | Leiden, Cities |
| Gender: | Female |
| Sexual Orientation: | Heterosexual |
| Eye Color: | Black |
| Hair Color: | Brown |
| Drinking: | No |
| Smoking: | No |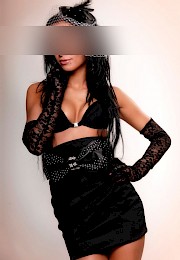 Christina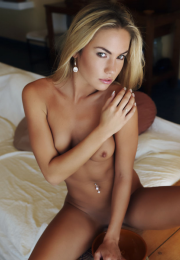 Nadia