BEST RESTAURANTS IN LEIDEN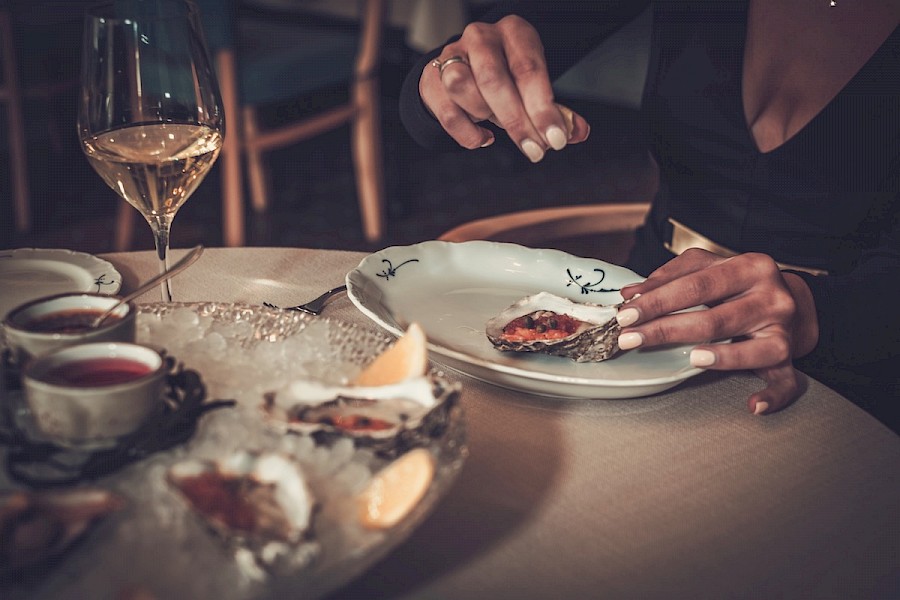 Leiden or Leyden is a city in the Netherlands. In the country of tulips, it is one of the oldest and most picturesque towns with wonderful landscapes. You will fall in love with this city as soon as you put step on its territory. Leiden is also known for its universities, the birthplace of Rembrandt and for its beautiful, old city center. People here are very friendly and open-minded and they will always help you when you are in need.
Today we will talk about -
TOP 6 PLACES TO EAT IN LEIDEN
(from the cheaper ones to the most expensive ones)
1. La Bota is a French cuisine restaurant, located on Herensteeg 9 Street. This place is favorite among students, their menu price is near €16.00 and the food here is good-average, nothing special, just common food.
2. Pieterskerkcafe is a small little cafe, attached to St. Peter's Church. The inside of the cafe has a cute historical design, lots of books (it looks like a little library where you can enjoy your coffee while reading a good book) and a small terrace. Even though it's not large, the Pieterskerkkafe has a very intimate atmosphere, perfect for those of you who love a quiet place.
3. In Den Bierbengel is one of the most wonderful, coziest places to have breakfast, lunch or dinner. Located on Langebrug 71 Street, this pub is in a great area, near university and it's suitable for small group of people. The service here is fast and friendly, high-quality and the menu is reasonably priced. A lot of people say that they really enjoy the local beer and the steak. Maybe you should give it a try to.
4. India Way Tandoori Restaurant is a new restaurant located on Vrouwenkerkkoorstraat 7 Street and most people love their Indian menu full of tandoori, biyani and curry. The food here is tasty and the service is done by the owner and his family so you will have a peaceful and quiet atmosphere. This place has also a great small outdoor terrace. If you are into Indian food, why don't you give it a try?
5. Fratelli is located on Lange Mare 112 Street and it's suitable for business lunch. Their average meal price is €35.00 and they will offer you Italian and international cuisine. The service at Fratelli is friendly and the food is exceptional. This place is perfect for Friday nights out after a hard-working weekend, the prices are reasonable and they have a great outdoor terrace where you can spend your evening eating your diner with your other half and drinking a glass of wine.
6. Restaurant In den Doofpot is located on Tufmarkt 9 Street and it's one of the most excellent places to eat. Their average à la carte price is €50.00 and they have a variety of dishes and cuisines to offer. The noise level is quiet and their waiting time is really fast, the only problems seems to be their very high prices, but keeping in mind that their composition of meals is outstanding, I think they should be given a chance.