THE PLEASURE OF ROLE-PLAYING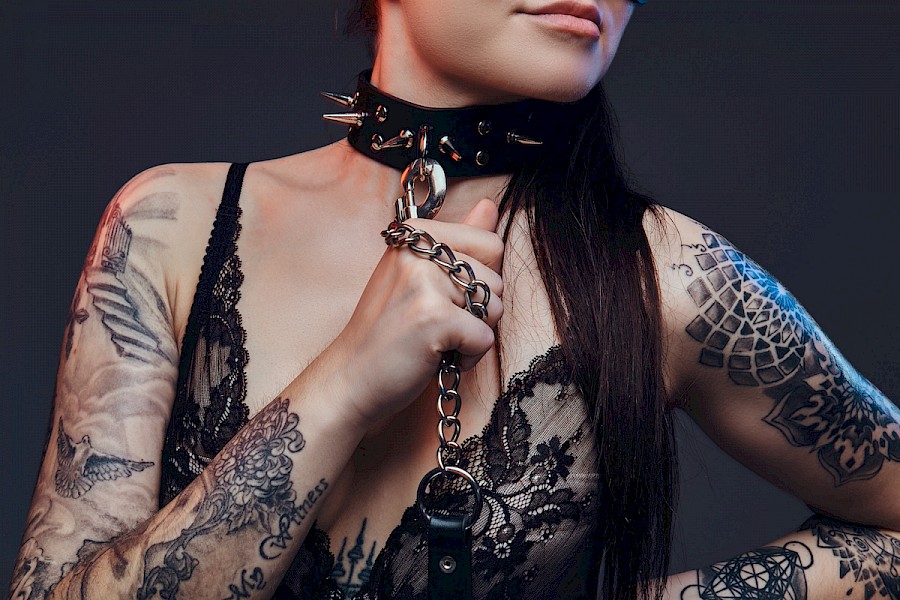 Haven't we all heard about role-playing? Generally, role-playing refers to the changing of one's behavior to assume a role, either unconsciously to fill a social role, or consciously to act out an adopted role. But we are not talking about that normal role-playing; we are talking about that special one, included in BDSM practice. Today I will present you one of the most desirable role-playing by men and women as well.
ROLE-PLAY TYPES
1. Threesomes
This fantasy is no. 1 in top sexual preferences. Men are visual creatures and they will love seeing two having a very special, intimate moment, kissing and touching, making him want more. Two girls having an erotic massage will drive men crazy.
But don't underestimate women, they have this fantasy too. They also love the fine touching of another woman, the lovable passion and caring attitude. Threesomes for women are more intense because they think and feel every move, they will probably enjoy their time with the other women, often forgetting that there is a man involved too. But don't worry, men don't mind just watching.
2. Striptease
Let's face it, the female body is sexy and powerful, especially when it is combined with a great self-confidence and lascivious movements. No matter what size or shape you are, having the attitude is everything you need to blow a man's world. Women don't need to be professional dancers, all they need to have is a little confidence in their body and they will make their man happy.
3. Sexual Rendezvous with a Stranger
This fantasy is still among top sexual preferences and it focuses on the appeal of a spontaneous and unexpected One-Night Stand. This is the best fantasy to make with your partner. It's easy and the only thing you need to do is to describe the kind of game you want to play to your lover, making sure to tell him to treat you like a complete stranger. Then turn up as your alter-ego: wear a wig, sunglasses, a hat or anything that will spice up your look and increase your sense of mystery. The key to having a great Sexual Rendezvous with a Stranger is believing in your character. The more you believe, the hotter this experience will be.
4. The Sexy Female Police Officer
All men fantasy of being reprimanded by a sexy woman in an official capacity - whether it is a teacher, your boss at work, or a hot copper. Men often want to be dominated, even if they don't recognize. The sexy police officer costume alongside a dominant attitude is everything this fantasy requires. Remember to uphold the law, give discipline when needed and always put your criminal back in his place when he oversteps the line!
5. Playing the doctor
Either if you are a man or a woman, admit it that having intercourse with a sexy doctor is one of your deepest fantasies. For this role-play you will need a lab coat and a few doctor tools which can be found at a thrift shop. Once you are ready, find yourselves a room for a private deeper examination and let the fun begin.
If you're ready to experience some role-play action.. Clarice is more than happy to provide you this great service.