1h

Extended hour

160 EUR
*2h

*Min*- Escort Service & Erotic Massage Incl.

320 EUR
3h

Escort Service & Erotic Massage Incl.

460 EUR
4h

Escort Service - Erotic Massage - Dinner Date Incl.

600 EUR
5h

Escort Service & Party

710 EUR
8h

Overnight Sleeping

1,080 EUR
Couple Service

Hourly rate - Minimum 2h booking

250 EUR
+ Taxi fare

Radius of 50 Km

40 EUR

1h

Extended hour

192 USD
*2h

*Min*- Escort Service & Erotic Massage Incl.

383 USD
3h

Escort Service & Erotic Massage Incl.

551 USD
4h

Escort Service - Erotic Massage - Dinner Date Incl.

719 USD
5h

Escort Service & Party

850 USD
8h

Overnight Sleeping

1,293 USD
Couple Service

Hourly rate - Minimum 2h booking

299 USD
+ Taxi fare

Radius of 50 Km

48 USD

1h

Extended hour

151 GBP
*2h

*Min*- Escort Service & Erotic Massage Incl.

302 GBP
3h

Escort Service & Erotic Massage Incl.

434 GBP
4h

Escort Service - Erotic Massage - Dinner Date Incl.

566 GBP
5h

Escort Service & Party

670 GBP
8h

Overnight Sleeping

1,018 GBP
Couple Service

Hourly rate - Minimum 2h booking

236 GBP
+ Taxi fare

Radius of 50 Km

38 GBP

1h

Extended hour

167 CHF
*2h

*Min*- Escort Service & Erotic Massage Incl.

333 CHF
3h

Escort Service & Erotic Massage Incl.

479 CHF
4h

Escort Service - Erotic Massage - Dinner Date Incl.

625 CHF
5h

Escort Service & Party

740 CHF
8h

Overnight Sleeping

1,125 CHF
Couple Service

Hourly rate - Minimum 2h booking

260 CHF
+ Taxi fare

Radius of 50 Km

42 CHF
Nadia
NADIA SKINNY BLONDE
Hi gents. Thank you for the interest that you have shown to me today. My name is Nadia and I am the Goddess of Sexuality. I have 24 years old, I am smart, gorgeous, hot and sociable. I am the perfect woman in the sight of men. I am a unique combination between beauty and intelligence. I have blonde hair and gray eyes, I am 169 cm in height and 52 kg in weight; my cup size is 75B and my confection size is 32.
Let me tell you some things about me before you decide to book me. I am well-educated, friendly, with a great sense of humor, and smart. I love talking about a lot of subjects like economics, politics, sports, movies, music, and many others. I am up to date with a lot of topics. I will offer you the most amazing services that you have ever seen. I am very dedicated about my job and I always focus my clients' needs. Language barrier will never intervene between us because I know English and Italian so we can never have difficulties in our discussions.
Among my high-quality services you will find Erotic Massage, SM, Threesome and others. Imagine having two girls who are touching each other's body, imagine having in front of you two hot girls who are ready to make all your dreams come true. I love making people happy and I will do my best to make them feel loved and wanted again. Book me right now to enjoy a great adventure!
| | |
| --- | --- |
| Base City: | Leiden, Cities |
| Gender: | Female |
| Sexual Orientation: | Heterosexual |
| Eye Color: | Black |
| Hair Color: | Brown |
| Drinking: | No |
| Smoking: | No |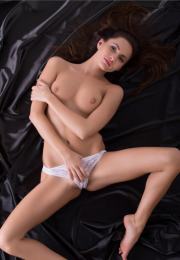 Bianca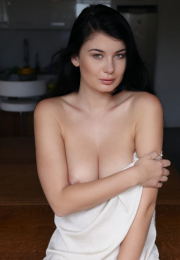 Alexandra