1h

Extended hour

160 EUR
*2h

*Min*- Escort Service & Erotic Massage Incl.

320 EUR
3h

Escort Service & Erotic Massage Incl.

460 EUR
4h

Escort Service - Erotic Massage - Dinner Date Incl.

600 EUR
5h

Escort Service & Party

710 EUR
8h

Overnight Sleeping

1,080 EUR
Couple Service

Hourly rate - Minimum 2h booking

250 EUR
+ Taxi fare

Radius of 50 Km

40 EUR

1h

Extended hour

186 USD
*2h

*Min*- Escort Service & Erotic Massage Incl.

372 USD
3h

Escort Service & Erotic Massage Incl.

535 USD
4h

Escort Service - Erotic Massage - Dinner Date Incl.

698 USD
5h

Escort Service & Party

826 USD
8h

Overnight Sleeping

1,257 USD
Couple Service

Hourly rate - Minimum 2h booking

291 USD
+ Taxi fare

Radius of 50 Km

47 USD

1h

Extended hour

153 GBP
*2h

*Min*- Escort Service & Erotic Massage Incl.

305 GBP
3h

Escort Service & Erotic Massage Incl.

439 GBP
4h

Escort Service - Erotic Massage - Dinner Date Incl.

572 GBP
5h

Escort Service & Party

677 GBP
8h

Overnight Sleeping

1,030 GBP
Couple Service

Hourly rate - Minimum 2h booking

238 GBP
+ Taxi fare

Radius of 50 Km

38 GBP

1h

Extended hour

170 CHF
*2h

*Min*- Escort Service & Erotic Massage Incl.

341 CHF
3h

Escort Service & Erotic Massage Incl.

490 CHF
4h

Escort Service - Erotic Massage - Dinner Date Incl.

639 CHF
5h

Escort Service & Party

757 CHF
8h

Overnight Sleeping

1,151 CHF
Couple Service

Hourly rate - Minimum 2h booking

266 CHF
+ Taxi fare

Radius of 50 Km

43 CHF
Simonna
SIMONNA BEAUTIFUL BLONDE
Hello and thank you for your interest. My name is Simonna and I am 26 years old. I am an experienced companion. I have been working in this field since I was 18 years old. 8 years of practice and dealing with different kind of people helped me to understand men better. The combination between blonde hair and gray eyes is very uncommon but I am lucky enough to have it.
I will come to your place, hotel room or apartment in order to provide you an amazing experience on the fields of pleasure right from the comfort of your room. I am an innocent looking girl with a kinky mind. My amazing services will include Erotic Massage, SM and Threesome. Of course, they are not all, but they are the most requested services from me.
I am well-educated, talkative, sociable and friendly. I will make sure that when you will spend your time with me, you will be happy and you will forget about your daily problems. I have a great sense of humor and I am the best when it comes to understanding and talking. You can even book me just for talking. I will be there to support you and I will try to understand you and suitable advice you. Of course, our little encounter can turn into something better. It's up to you. You decide what you want to do in our meeting.
Come and enjoy fun and pleasure with one of the most beautiful escorts alive. You will not regret the time spent with me!
| | |
| --- | --- |
| Base City: | Leiden, Cities |
| Gender: | Female |
| Sexual Orientation: | Heterosexual |
| Eye Color: | Black |
| Hair Color: | Brown |
| Drinking: | No |
| Smoking: | No |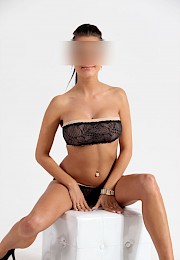 Karla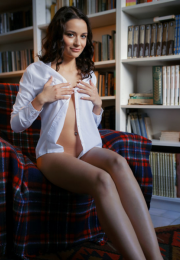 Amelia